Here for Partners.
KAJ Hospitality is a hotel management company that provides solutions and partnership opportunities for hotel owners and investors.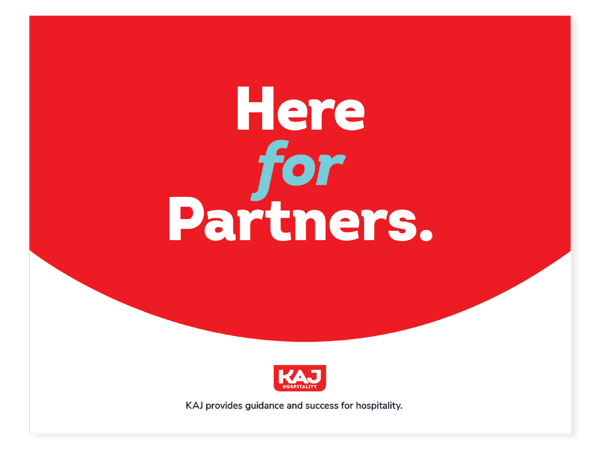 Our goal in partnering with clients on behalf of their hotel properties is to promote and protect the hospitality industry at all costs. We lead with our values and focus on establishing and maintaining relationships with people.
For our company, people are everything and it's why we exist. To that, our process covers every aspect of hotel operation and hinges on the relationship between our clients' teams and our teams.
We created this guide to help you find what you're looking for in terms of your vision.